Upcoming Conferences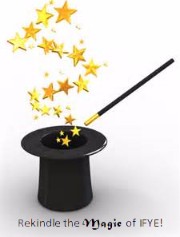 2017 IFYE CONFERENCE
August 30th thru September 3rd, 2017
Rosen Plaza Hotel
9700 International Drive
Orlando, FL 32819
407-996-1709

Conference Registration
Please view and/or print TOUR DESCRIPTIONS below and CONFERENCE REGISTRATION and INFORMATION FORM  below. You can mail in your conference reservation, or REGISTER ONLINE below for the 2017 IFYE conference activities and Friday tours.
Hotel Reservations
Conference headquarters will be at the Rosen Plaza Hotel Orlando, Florida 32819
NOTE: The conference single or double rate will be $99.00 per room per night plus 13.6% room tax. 
Hotel Reservations must be made by attendee by August 9, 2017 to guarantee room rate. 
To make Hotel reservations on line go to:               IFYE ALUMNI CONFERENCE
or call 800-627-8258 and ask for the IFYE Alumni conference rate (rate code GRPIFYE).
Additional Conference Information
Conference Information or Questions:
For additional conference information or questions, contact:
Joyce Strollo  JJSTROLLO@COMCAST.NET 203-980-069.
For additional reservation information or questions, contact:
Connie Fukudome  cfukudome@gmail.com  617- 515-5922
2017 Live & Silent Auctions at Conference
We look forward to your quality items for the auctions at the 2017 National IFYE Conference in Orlando, Florida  Some ideas include:
Themed basket - by state, region, country, wines, regional foods, travel goodies, etc.
Individual items -  new items from your area or country - wines, regional foods, pictures, etc.
Please include a written description of individual items OR what items are in the basket, as well as who is donating the basket or item. All proceeds from the auctions will support the 2017- 2018 IFYE program.
========================================================
Thursday lunch, Saturday lunch, and Sunday breakfast are "on your own."
For information about travel in Orlando: visit www.visitorlando.com