About IFYE
Jan Wood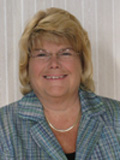 Jan Dennis Wood was a 1972 IFYE from Ohio to Australia.
Originally from Logan, Ohio where she was in Hocking County 4-H, she and husband. Larry, met at the National 4-H Center in Washington D.C. at Citizenship Short Course. They now live in Florida but summer near Columbus at Buckeye Lake, Ohio having previously lived in Cincinnati for 35 years.
Jan is a Registered Dietitian Nutritionist and a Licensed Dietitian in the State of Ohio. She has a BS from Ohio University in Food Management and an MS from Miami University of Ohio in Institutional Food Management and Dietetics.
Now retired, Jan's forty-five year career began with Stouffer Foods shortly after her return from Australia in 1973. The bulk of her career was in multiple hospital health care systems as System Director of Food & Nutrition Services. She worked for Franciscan Health System of Cincinnati, Clarian Health Partners (now Indiana University Health) in Indianapolis, and Premier Health in Dayton. At the peak of her career, she managed more than 500 employees on a more than $25M budget. Jan is a member of the Academy of Nutrition & Dietetics.
Jan has supported IFYE since her return from Australia. She participated with other Florida IFYEs to plan the 2017 National IFYE Conference held in Orlando.
Wood enjoys the Florida beaches and wildlife. She and Larry enjoy boating, skiing, and traveling in their free time.