About IFYE
President - Art Deisher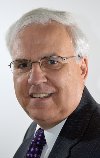 Art was an IFYE from the State of Ohio to the United Kingdom in 1971. He has returned twice to visit host families. On the most recent trip in 1990, he took his wife and son with him to live with host families for 3 weeks in England and Scotland. He continues to be active in the Board of the IFYE Association of the USA, Inc. with his most recent roles being serving as Treasurer for 3 years followed by Director of Development.
Art's professional career revolves around numerous jobs in the area of finance. He was an educator with the Ohio Cooperative Extension Service prior to being an IFYE. Upon return from his IFYE experience and completing his Masters in Economics, he held positions in teaching adults Farm Business Management, doing appraisals and lending for the Federal government, and became a professional financial advisor specializing in Long Term Care protection and estate planning.
Art is currently semi-retired continuing to manage farm properties in Ohio and North Carolina plus assisting families with Long Term Care. He also assists his wife, a retired professional journalist, with her book promotion activities. Spare time is spent woodworking and observing their grandchildren's activities.